Work with us as a freelance virtual assistant
Want to work from home doing meaningful work for some of the world's most exciting entrepreneurs? Apply to become a freelance virtual assistant through Time etc now.
Please note that you'll need at least 5-8 years relevant experience and we only consider candidates who are serious about working as a freelance virtual assistant for the long-term.
Find out more and apply
5 Stars

"When I say a great company to work with... I do mean "with". They treat you with respect and more like a partner with the company. You work hard, and rewarded for your dedication and hard work. The staff at Time etc are professional, and available to their assistants when needed."

4 Stars

"I searched for years to find a company that would allow me to work from home as an executive assistant. Time etc does that and much more!"

4 Stars

"Stellar team of professionals at Time etc. Transparent, trustworthy, easy to work with and dedicated equally to both their clients and assistants. Overall spectacular experience!"

5 Stars

"I love the flexibility of work hours and variety of tasks for a varied client base."

5 Stars

"The Time Etc team are fabulous! They are all very approachable, easy to chat to and genuine. You get proper support from Time. The quality of the clients is excellent. Everything is explained properly to you and if you have an issue with a client or some work, they will guide you through how to deal with it."

5 Stars

"Flexible working hours, good rate of pay, very supportive and helpful."

5 Stars

"Flexibility of how much and when I work. Great team who genuinely care about clients and Time etc colleagues and appreciate our efforts. Good company culture."

5 Stars

"The communication between virtual assistants and Time etc is excellent. There are lots of wonderful and interesting clients to work with. I very much enjoy the work that I do and I feel well supported by the account managers at Time Etc. I highly recommend Time etc."

5 Stars

"Flexible, mentally stimulating, minimal work stress, work more or less based on my family life, meet all types of people from all over the world, keeps your resume moving even when you're not working full time."

5 Stars

"I have worked at timeetc for just over 2 years now and I absolutely love it!! "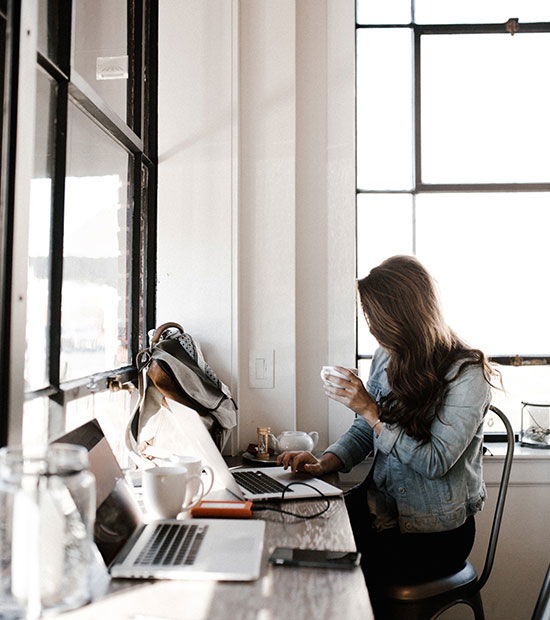 Join our HQ team
Our HQ team look after our clients and freelance virtual assistants, keeping everything running smoothly.
If you're looking for a work environment where you can enjoy real responsibility, grow with the business, work with like-minded people and directly help to shape the future, please get in touch.
We are proud to be a Certified™ Great Place To Work®. The prestigious award is based entirely on what current employees say about their experience.
We currently have a number of full-time employed positions available in the UK.
Find out more and apply
Ready to achieve more?
Try a virtual assistant for free
We'll do your first task for free. No credit card required.
Want to know what it's really like to use a virtual assistant? Just send us your first task and one of our virtual assistants will do it for free.