Earn money from the comfort of your own home
Did you know it's possible to do the work you love without putting up with the commute or office gossip?
Since 2007, we've helped thousands of hardworking people thrive as Virtual Assistants, working part time and flexibly around their life.
If you want use your existing skills to earn money, but want your work life to fit perfectly with your family life, read on.
Apply now
Flexible, family-friendly work
As a Virtual Assistant, you'll use your admin skills to provide entrepreneurs, leaders and small business owners with vital executive assistant and administrative support.
You'll work on a flexible basis from home, using your laptop or computer. You can choose when and how many hours you work, leaving you free to balance work with family life
You'll be paid a guaranteed hourly rate, which increases over time, for all the work you do.
Apply now
Our mission is to help our clients achieve more
Our clients need you to help take care of their to-do list, so they can achieve more, do more and earn more.
They're busy entrepreneurs, leaders and small business owners, and they're in desperate need of assistance, so that they can focus on what matters.
Since 2007, our collective of work-from-home Virtual Assistants have supported more than 22,000 clients, saving them more than 1,233,310 hours of their lives.
Apply now
What you can expect when you join us
Meaningful work
You'll build rewarding long-term relationships with a variety of interesting clients. You'll finish each day knowing that the work you've done has made a huge difference.
Total flexibility
You'll be in total control of how your work fits into your family life. You'll be able to set your hours and decide how much or little work you'd like to do. We fit with your family life, not against it.
Great earning opportunities
Earn great money without even needing to leave your home. Our rates start at $17 per hour and increase over-time based on the long-term relationships you form with our clients.
Friendly support
We pride ourselves on looking after our Virtual Assistants. You'll find a supportive and friendly team waiting to help you thrive at every step of the way.
Our virtual assistants love working with us, and it shows
---
We're proud that more than 500 talented people choose to work with us, fitting us seamlessly into their family life.
They love being able to use their skills and experience to do meaningful work on a flexible basis from home.
Apply now
5 Stars

"When I say a great company to work with... I do mean with - they treat you with respect and more like a partner with the company. You work hard, and rewarded for your dedication and hard work. The staff at Time etc are professional, and available to their assistants when needed."

4 Stars

"I searched for years to find a company that would allow me to work from home as an executive assistant. Time etc does that and much more!"

4 Stars

"Stellar team of professionals at Time etc. Transparent, trustworthy, easy to work with and dedicated equally to both their clients and assistants. Overall spectacular experience!"

5 Stars

"I love the flexibility of work hours and variety of tasks for a varied client base."

5 Stars

"The Time Etc team are fabulous! They are all very approachable, easy to chat to and genuine. You get proper support from Time. The quality of the clients is excellent. Everything is explained properly to you and if you have an issue with a client or some work, they will guide you through how to deal with it."

5 Stars

"Flexible working hours, good rate of pay, very supportive and helpful."

5 Stars

"Flexibility of how much and when I work. Great team who genuinely care about clients and Time etc colleagues and appreciate our efforts. Good company culture."

5 Stars

"The communication between virtual assistants and Time etc is excellent. There are lots of wonderful and interesting clients to work with. I very much enjoy the work that I do and I feel well supported by the account managers at Time Etc. I highly recommend Time etc."

5 Stars

"Flexible, mentally stimulating, minimal work stress, work more or less based on my family life, meet all types of people from all over the world, keeps your resume moving even when you're not working full time."

5 Stars

"I have worked at timeetc for just over 2 years now and I absolutely love it!! "
Meet some of our virtual assistants
Meet Aimee
A wife and mother to two young boys, Barnaby and Albie, it's obvious from the get-go just how hard-working and determined Aimee is. After leaving a large consultancy firm, it soon became apparent that finding a good work/life balance after having children wasn't easy. "I wanted to continue my work as a Personal Assistant after having children, but in a flexible way," says Aimee. She soon came across Time etc, and after discovering Sir Richard Branson's former Executive Assistant, Penni Pike, was involved, she immediately applied.

Since partnering with us, Aimee has built some incredible relationships and provided invaluable support to entrepreneurs. "I love the flexibility being a Virtual Assistant offers and that I'm not restricted to office hours, a commute to work, office politics -I get to meet and work for a multitude of clients from around the country in different business sectors," beams Aimee.
Meet Jenny
Jenny is exceptionally experienced with more than 25 years experience as a sales, procurement and administration professional.

So, why did Jenny decide to become a freelance Virtual Assistant with us? "I looked into being a freelance Virtual Assistant when the opportunities of home-based working far outweighed going back into large corporation employment," Jenny replies. "There is no doubt I questioned if it was for me, but hey, I had the skills and the experience so why not give it a go! I spent extensive time researching various Virtual Assistant options and Time etc kept cropping up. The more I read about Time etc the more impressed I became."

Since partnering with us, Jenny's established herself as a reliable and hardworking Assistant. She's gained a comfortable income, some amazing clients, and a variety of work! "The greatest thing about being a freelance Virtual Assistant is the flexibility it gives me to accomplish everything I want to do, whether it's work-related or in my personal life," exclaims Jenny.
Meet Jessica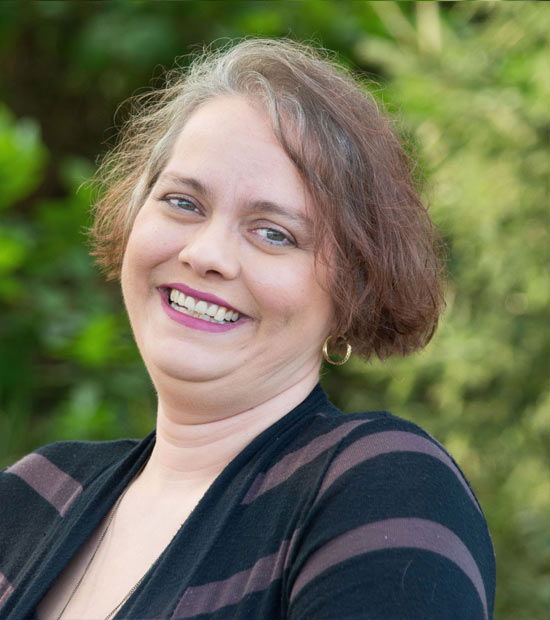 As a proud grandmother to two adorable boys, it's obvious family and community mean everything to her. "My biggest passions are my family and helping people! My family has always come first in my life, and working for Time etc allows me to continue to keep them first," explains Jessica. "Helping people continues into my personal life, as I volunteer at a local food pantry at least once a week to help with food distribution and unloading trucks."

Since partnering with Time etc, Jessica's worked with a number of exciting clients with interesting tasks, including one with Hollywood connections! "He runs a non-profit and wanted me to find a limited edition book from years ago," says Jessica. "I also work with a client who travels to Europe often and takes me on virtual tours with her cell phone! They're both absolutely amazing."

Jessica tells us working through Time etc has made a huge difference to her life. She's able to help support her family financially, as well as have time to still enjoy the little things. "There are so many great things about being a freelance Virtual Assistant!" beams Jessica. "The clients, the Account Managers, the challenges, the freedom to adjust my schedule as needed! I truly love everything about being a freelance Virtual Assistant."
Hear how our assistants feel about us
Our leadership
Hello, I'm Barnaby
I believe that earning money and doing meaningful work should never come at the expense of your family life.
Since 2007, we've helped thousands of people like you to do interesting work from home, on their terms.
If you're ready discover a world of flexible work from home, please apply to join us. I can't wait to meet you!
Barnaby Lashbrooke, Founder
Listen to Barnaby talk about our culture
Our values
Our values are the very heart of what we do.
We Go Further

We don't do "good-enough." We do the very best for our clients.

We're Smart

We think on our feet. We don't ignore problems, we solve them.

We're Entrepreneurial

We move quickly and fearlessly to try new things. We own what we do.

We Do The Right Thing

Everyone walks away happy. If there's a challenge, we'll solve it.

We're In It Together

We're part of your team. We're stronger together. We grow together.
Ready to discover rewarding, flexible work?

Earn a minimum of $17 per hour without leaving your home.
We're currently accepting applications. It's easy to apply and we'll give you a decision within the hour.
Please note: Time etc offers a flexible part-time opportunity and is not suitable for those looking to earn a full-time income.